Nursing Practice Conference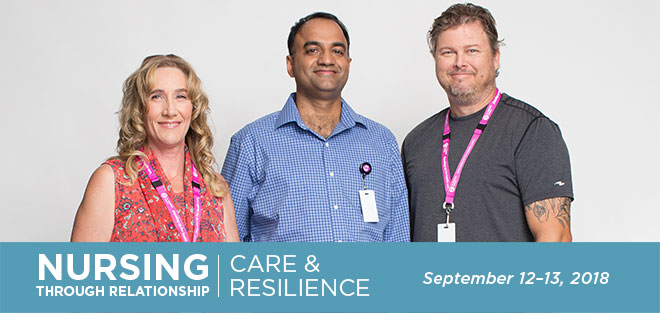 The 2018 practice conference, Nursing Through Relationship: Care & Resilience, was an opportunity to reflect on our many relationships in the challenging contexts of care. Nursing colleagues had two absorbing days of presentations, dialogue and discussion with some of the most interesting nurse leaders and thinkers in North America. Watch here for upcoming conferences.
We work in caring environments of constant challenge where "each nursing moment is shaped by our own actions, and by the contexts within which we work".1 These contexts are, in turn, shaped by our relationships with co-workers, colleagues and the people and families for whom we provide care.
Disclaimer:
Please note: Speakers at the 2018 BCNU Nursing Practice Conference graciously allowed presentations to be recorded and uploaded to bcnu.org for listening purposes only. No permission is implied or granted for anyone to copy, share, download, edit or redistribute for their own purposes. As such, any unauthorized partial or full reproduction, download, modification or transfer to another site is forbidden.
---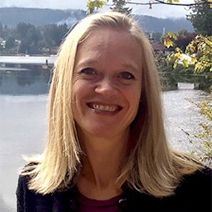 Shannon Dames
Shannon has worked in various capacities related to nursing over the last 18 years. She has experience as a certified emergency nurse, forensic nurse, palliative care, and multiple public health programs from the frontline through management.
---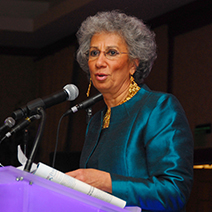 Afaf Meleis
Over the course of more than five decades, Dr. Afaf I. Meleis has demonstrated a profound passion for pushing the boundaries of nursing science. A leading expert in global health and immigrant and women's health, Dr. Meleis has dedicated her career to ensuring vulnerable populations are given a voice.
---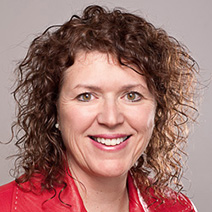 Kathy McGilton
Relationships Matter
Katherine S. McGilton (RN, PhD) is a Senior Scientist at the Toronto Rehabilitation Institute-University Health Network and a Professor at the Lawrence S. Bloomberg Faculty of Nursing, University of Toronto. She has research funding as the principal investigator from the Canadian Institutes of Health Research (CIHR), Alzheimer Society of Canada, and the Ministry of Health and Long Term Care. She is currently the co-lead of the Quality of Life Theme for the Canadian Consortium on Neurodegenerative Diseases in Aging (CCNA). The focus of her work is on enhancing the care of the older adult and quality of work life for staff, through the development and application of models of care in practice.
---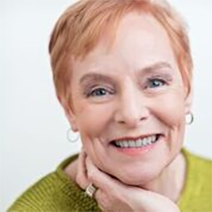 Dr. Carole Orchard
Dr. Orchard is currently Professor in the Arthur Labatt Family School of Nursing and the former Coordinator of Interprofessional Health Education & Research at the University of Western Ontario. Her research focuses on interprofessional patient-centred collaborative practice.
---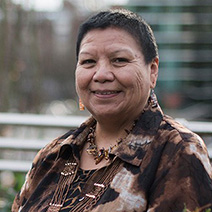 Roberta Price
Elder Roberta Price is from the Coast Salish Snuneymuxw (SNA-NEIGH-MUH) and Cowichan Nations. She is the mother of four children and grandmother of eight. Roberta has worked for many years as an elder for the Richmond, Delta & Burnaby School Districts.
---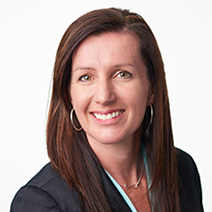 Glynda Rees
Technology in Health Care – what does it mean for you?
Glynda Rees teaches at the British Columbia Institute of Technology (BCIT) in Vancouver, British Columbia. She completed her MSN at the University of British Columbia with a focus on education and health informatics, and her BSN at the University of Cape Town in South Africa.
---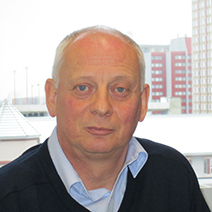 Derek Sellman
Open-mindedness Matters
Derek Sellman is Associate Professor and director of the unit for Philosophical Nursing Research at the Faculty of Nursing, University of Alberta. Derek publishes in the areas of nursing ethics and philosophy with an emphasis on virtue ethics; he is the editor-in-chief of the journal Nursing Philosophy; co-editor of two nursing textbooks; and author of the book What Makes a Good Nurse: Why the Virtues Are Important for Nurses.
---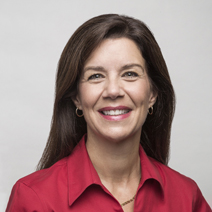 Christine Sorensen
Christine Sorensen graduated from the UBC School of Nursing in 1989 and spent her first day of work on the picket line at Royal Inland Hospital where she worked in obstetrics/gynecology. She began working as a public health nurse in Clearwater in 1990, and was involved in the community nursing strike of 1993.
---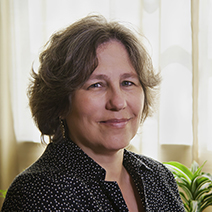 Sallie Tisdale
Advice for Future Corpses (and those who love them)
Sallie Tisdale is the author of nine books, most recently, Advice for Future Corpses (and those who love them): A Practical Perspective on Death and Dying. She has been a registered nurse for more than thirty years. Her work has appeared in Harper's, Antioch Review, Conjunctions, Threepenny Review, The New Yorker, and Tricycle, among other journals. She has received a Pushcart Prize, an NEA Fellowship, the James Phelan Literary Award, and was a Dorothy and Arthur Shoenfeldt Distinguished Writer of the Year. Tisdale is a long-time member of PEN. She teaches part-time in the writing program at Portland State University.
---
1 Doane, G. H., & Varcoe, C. (2007). Relational practice and nursing obligations. Advances in Nursing Science, 30(3), 192-205.