Student Nurses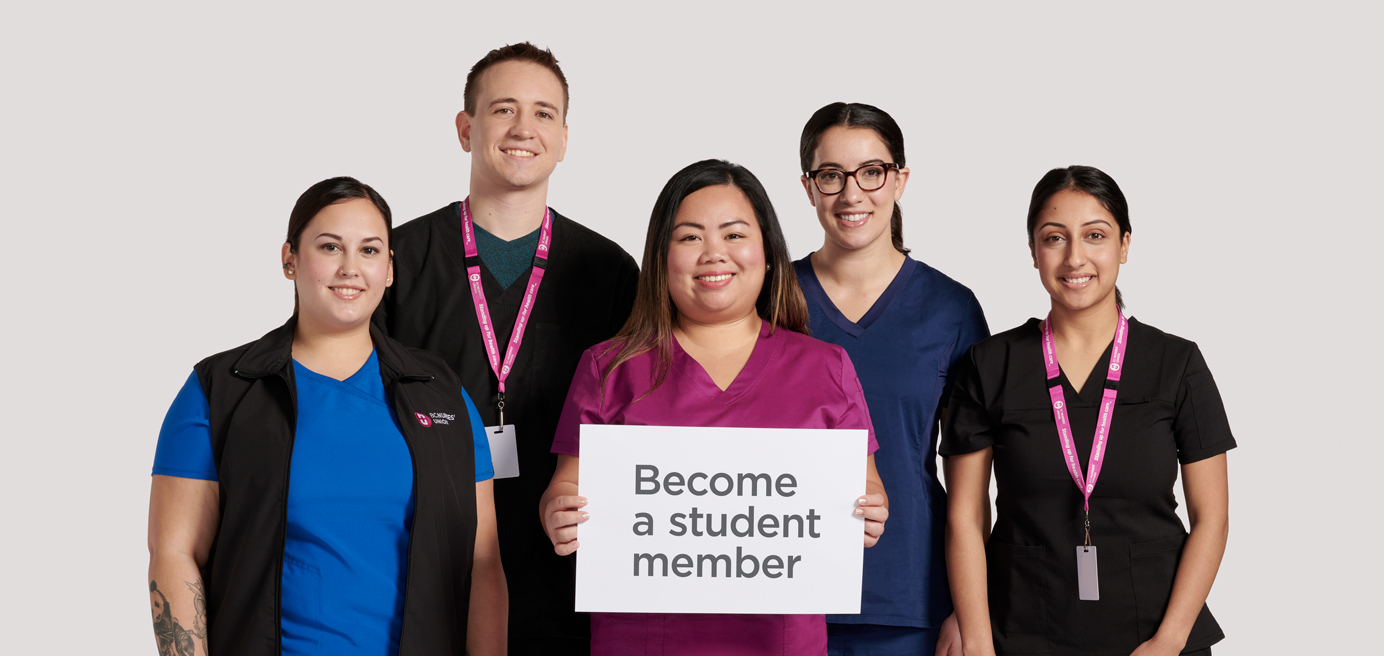 Student Membership
As a student nurse, you're the future of health care and the future of BCNU! We want to help you prepare for a smooth transition from school to work. We also want to help you understand what it means to be a union member and work under a union contract.
BECOME A STUDENT MEMBER OF BCNU!
BCNU student nurse membership is free, and you can apply for sponsorship and bursary opportunities, attend union meetings, receive the Update magazine, and more. Please note that student nurses do not have access to the Member Portal until they have a job and are paying BCNU dues.  
CONTACT THE REGIONAL COUNCIL MEMBER FOR YOUR SCHOOL TO LEARN MORE 
Student Nurse Bursary Opportunities
BCNU recognizes the financial challenges students face. Please visit BCNU's bursaries and funding page to learn more about the criteria and application process for the education bursaries available to BCNU student members.
National Council Licensure Examination
Students graduating from a nursing program will be required to write the National Council Licensure Examination (NCLEX-RN), Regulatory Exam - Practical Nurse (REx-PN) (formerly CPNRE), or Registered Psychiatric Nurses of Canada Exam (RPNCE). Note that internationally educated nurses who apply for registration in BC may be required to write the NCLEX-RN. Here are some helpful resources.