Update Magazine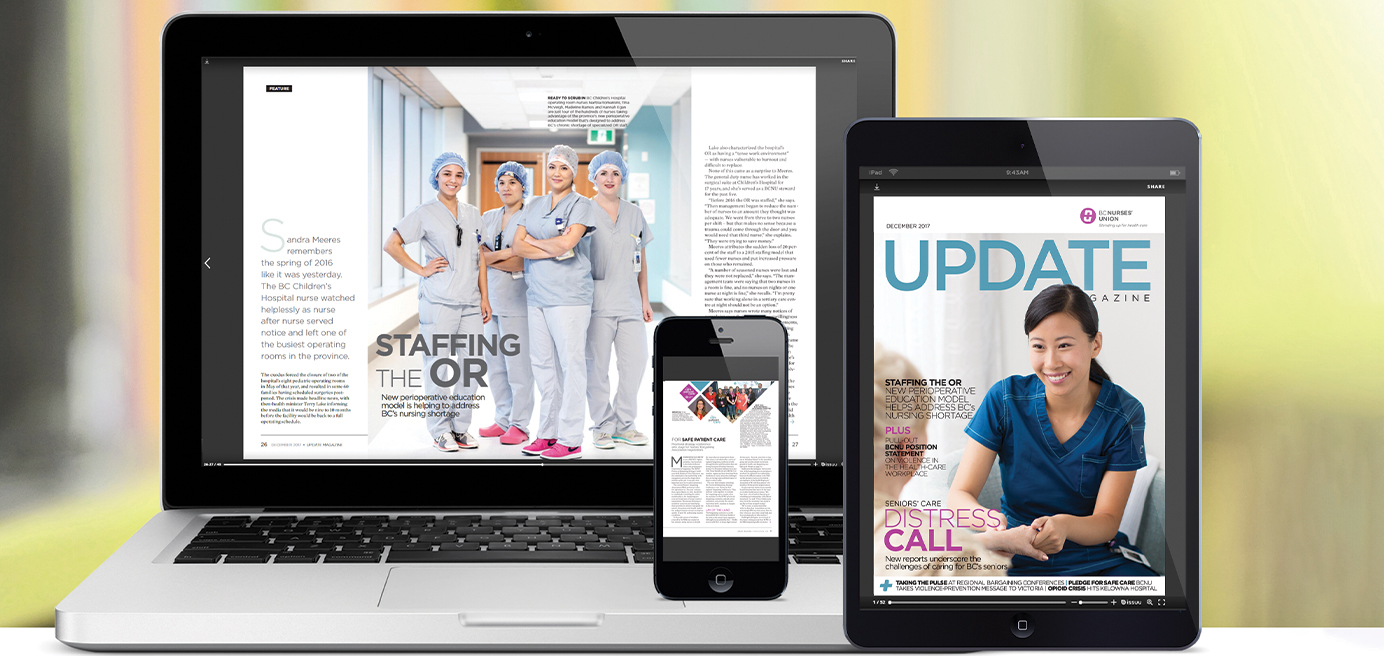 Update magazine is the BC Nurses' Union journal of record. Published quarterly, the information in the magazine reflects the priorities of the union and the issues facing its members. The magazine is both the voice of BCNU's leadership and a forum for members' shared experiences.
Update is about building community. Mailed to the homes of over 50,000 individuals, including retired members, it's a place where members can read about one another and in doing so build bonds of solidarity through a shared understanding of the common challenges they face.
Update is also about building knowledge. The magazine is an important way for readers to keep up to date on major issues facing them and workers in general. It functions as an educational resource, providing readers with information that's relevant and valuable, and that will assist them in understanding and fighting for workplace rights.
We are always interested in hearing from you. Don't hesitate to contact Update Magazine editor Lew MacDonald at lmacdonald@bcnu.org if there's an issue or story idea you or any other member would like us to know about.
Be sure to subscribe to BCNU eNews and be notified when new stories are published. 
Read the current issue. 
UPDATED: November 24, 2022
UPDATE MAGAZINE
Are you receiving BCNU's award-winning full colour magazine? Be sure you're subscribed and ensure your mailing information is current.
Current Issue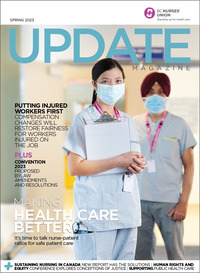 Read our Spring 2023 issue now!