BCNU Leadership Awards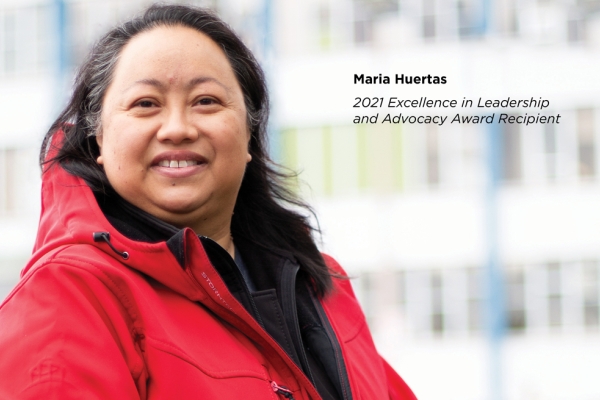 The Excellence in Leadership and Advocacy Award honours a member who has made a difference to the health and well-being of their community, and to their profession through leadership, activism or social justice efforts.
The NU Leader Award honours a student member, or member with under five years nursing experience, who has demonstrated outstanding achievements in BCNU-focused advocacy and activism, and who embodies Union values.
Each award includes a beautiful, personalized keepsake featuring original artwork, and a monetary prize of $1,000.
How to Become Eligible
Nominee must be a current and active BCNU member in good standing.
BCNU student members in good standing are eligible to be nominated for the NU Leader Award.
Demonstrate BCNU values: collectivity, democracy, equality, excellence, integrity, social justice and solidarity.
Active participation in and demonstration of advocacy and leadership in BCNU initiatives, or social justice activities.
Recognition by colleagues and/or the nursing community as a role model.
Nominees will be assessed based on prior calendar year (Jan 1 – Dec 31, 2022).
Please note an award cannot be given posthumously (unless death occurs following recipient selection).
How to Submit a Nomination
When you're ready to nominate someone, please login to the BCNU Member Portal to access the nomination form(s). You'll be required to upload various materials or documentation to demonstrate how your nominee meets the award criteria, such as:
Letter(s) of recommendation
CV, certifications or special designations
Materials can originate from fellow BCNU members as well as from nursing students, instructors, colleagues or community partners.
Please include a minimum of 2 and a maximum of 5 supporting materials for each nominee.
Meet the Past Recipients
2022
2021