Challenging Attendance Management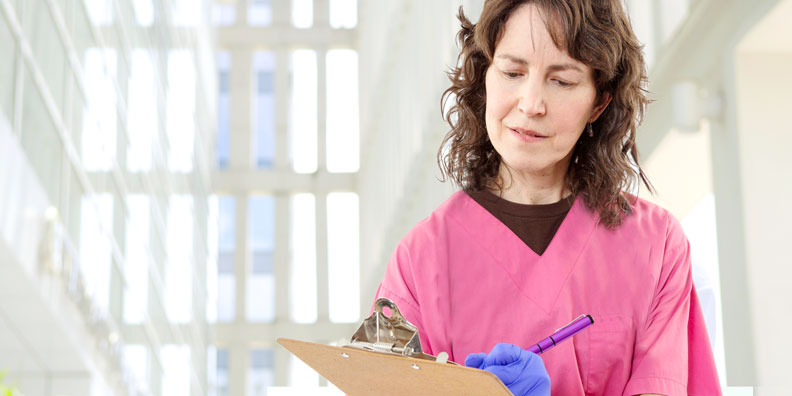 BCNU is strongly opposed to attendance management programs, officially known as 'attendance wellness promotion programs' or AWP / APP.  As implemented by some employers, the programs try to force nurses to work when they're sick under the threat of intimidation, harassment and discipline.
Nurses, as health care professionals, are able to make decisions related to their own health and the safety of their patients,  clients and residents.
Know Your Rights
You're not obligated to have a personal conversation with your manager or Human Resources Advisor about your private health information. 
You have the right to have a BCNU steward/representative attend any attendance wellness meeting with you. To find out who your BCNU steward/representative is check your BCNU union bulletin board, log into the member portal on the BCNU website or call  the BCNU office 604 433-2268 or 1-800-662-9991. 
Your BCNU steward/representative can advise you as to what information can be provided. 
Regular employees accumulate sick leave based on your FTE.  Regular full-time nurses accrue up to 18 days (135 hours) per year, which can be used to take time off work for legitimate illnesses.    
As a licensed nurse, you have a professional responsibility not to work when you are ill. 
The Enhanced Disability Management Program (EDMP) is a pro-active, customized disability management program. It is designed to support members suffering from an occupational or non-occupational illness or injury.  
Resources
BULLETIN: Arbitration decision limits scope of Vancouver Coastal Health's employee wellness program (AWP) , February 4, 2015  
BULLETIN: AWP Hearings Scheduled Labour Day Weekend, August 31, 2012 
BULLETIN: BCNU Rejects Attendance Management Programs, June 26, 2012
PUBLICATION: President's Report, June-July 2012 Update Magazine
Read BCCNM's Practice Standards
Constitution & Bylaws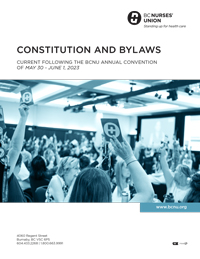 Annual Report