NU Connections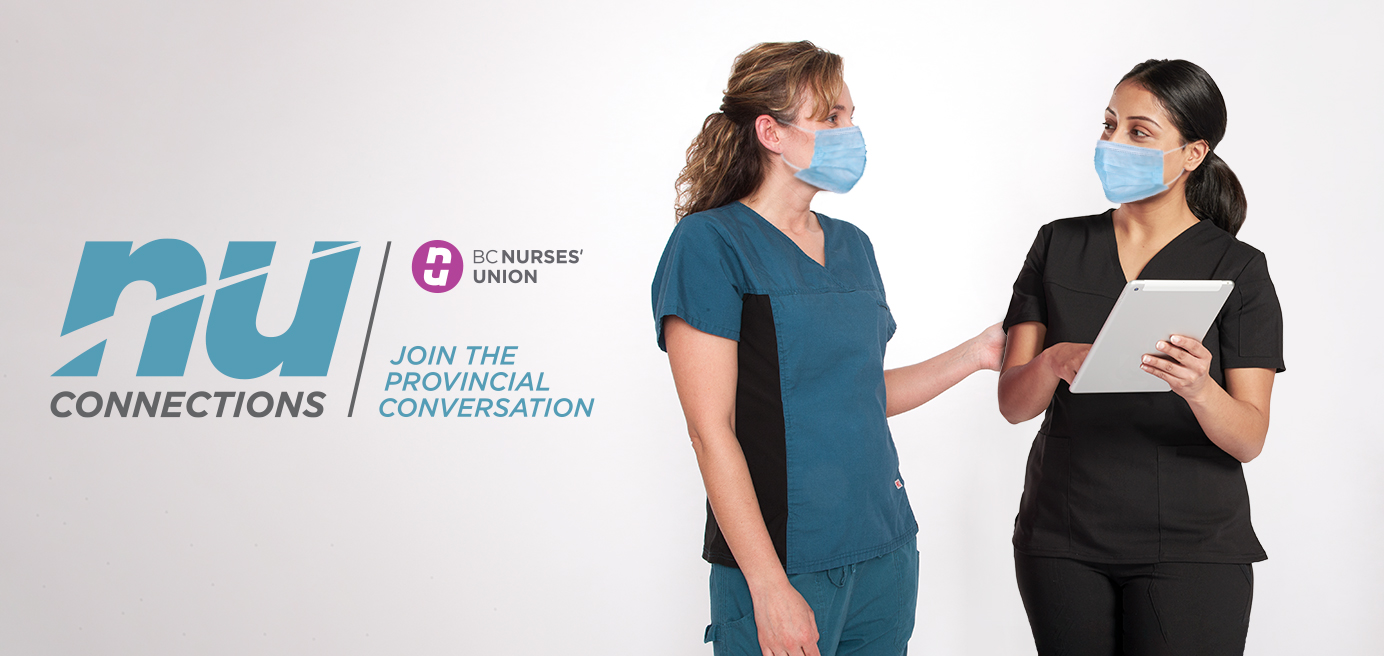 Join the Provincial Conversation
Members like you are the heart and soul of BCNU, and our union is strongest when our membership is informed, active and engaged. 
At BCNU, we are aiming for 'NU connections' with each of you, to ensure members feel supported and are empowered to be an active part of the union.
We are excited to launch a series of educational topics, supported by Regional Council Members and BCNU's leadership teams. A new education topic with be offered each month to provide up-to-date information on topics such as the role of the steward, bargaining, job action and occupational health and safety. There will be in-person connections and online learning resources available for all members.
Watch BCNU member eNews and your worksite's BCNU bulletin board for information on upcoming events.
Connect with BCNU leaders, ask questions and get involved with your union. Your involvement makes the difference!
Topics
UPDATED: December 21, 2022