BCNU Campaign Vehicles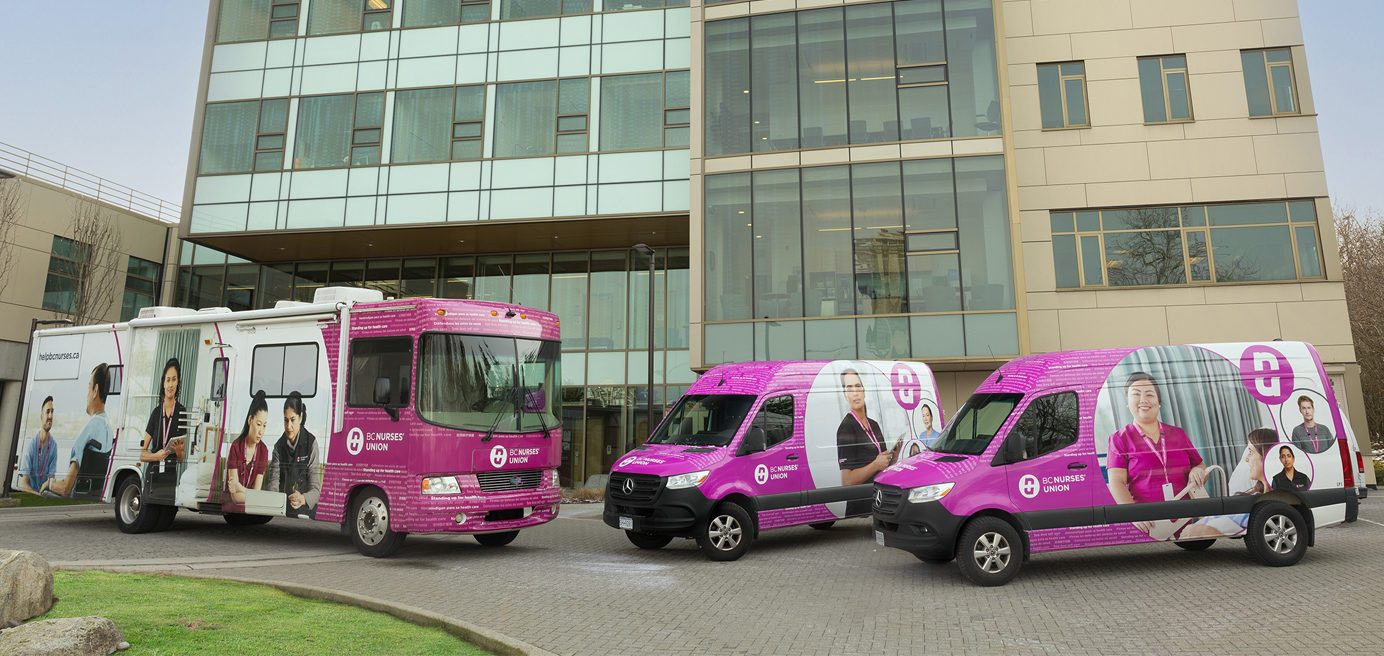 In May 2009, the BC Nurses' Union launched a new community and member outreach vehicle, known as the BCNU campaign vehicle.
Hundreds of worksites and communities across British Columbia have been visited since the BCNU campaign bus hit the road. Thousands of people have seen the BCNU campaign bus as a moving billboard when it drives around the province. Community representatives of every stripe have connected with nurses who have volunteered at the BCNU campaign bus during various events. The bus also served as an important way for the union's leadership to reach out to BCNU members and potential new members.
In June 2022, BCNU expanded its ability to support an increased number of member and community engagement opportunities with the addition of two Sprinter vans. All three campaign vehicles are available for members across the province to book with advanced notice.
Invite a BCNU Campaign Vehicle to your event
Members are welcome to fill out the online BCNU Campaign Vehicle Application Form. Once submitted, it is sent directly to the BCNU Vice President, who is responsible for managing the activities for the BCNU campaign vehicles.
When the Vice President has approved your application, you will receive an email confirmation. This will also be sent to websupport@bcnu.org, alerting the site administrator to add your event to the BCNU Event Calendar. BCNU campaign vehicle events will NOT be added to the BCNU Event Calendar without formal confirmation from the Vice President.
Resources
BCNU Campaign Bus Manual
BCNU Campaign Vehicle/Bus Application Form
BCNU Campaign Vehicle Event Insurance Form