Crucial Conversations: On-Demand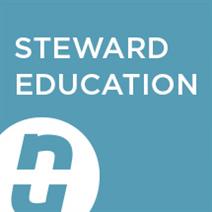 January 23, 2023 - March 06, 2023
Register here. 
The Crucial Conversations course is now available online in an on-demand format. Originally designed as a two-day in-person course, stewards can complete this education when it works for them between January 23 and March 6, 2023. 
This course provides BCNU stewards with the skills to master high-stakes conversations while remaining calm and professional. The methods taught will help transform a steward's ability to communicate effectively when it counts the most. Whether in a professional or a personal context, the techniques are easy to learn and can be practiced in small steps until mastered.
Participants will be salary reimbursed for two-days' union leave. 
Due to the online on-demand format, participants are expected to build their own training schedule. Once registered, attendees receive a pre-paid license from BCNU to access the course. Once training begins, materials are available for 60 days, regardless of when the course is completed.
Contact: Education Team
This event is salary replaced.