David Diamond BFA, D.Litt (Hon.)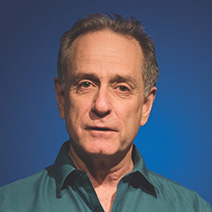 Biography
David is a founding member (in 1981) and was Artistic Director of Vancouver's Theatre for Living, formerly known as Headlines Theatre from 1984 to 2018. Having now 'devolved' the Company, he is continuing his work independently. 
David has directed over 600 community specific theatre projects and trainings throughout Canada, the US and Europe, as well as in Namibia, Rwanda, Australia, New Zealand, India, Palestine and Singapore. Subjects range from violence in all its forms to addiction, intergenerational conflict, mental health, language reclamation, the legacy of Canadian Native Residential Schools, homelessness, climate change, globalization, reconciliation, and species and habitat protection, to name just some. He has pioneered the development of live, interactive Forum television and web casting.
David is visiting Faculty at the Master of Arts Program in Peace, Development, Security and International Conflict Transformation at the UNESCO Chair for Peace Studies, University of Innsbruck, Austria, and Visiting Theatre Director at the Faculty of Medicine, University of Alberta. He has an Honorary Doctorate from the University of the Fraser Valley.
His book, Theatre for Living: the art and science of community-based dialogue was honored with the American Alliance of Theatre and Education 2008 Distinguished Book Award. The book came out in German under the title Theater Zum Leben in 2012 and is currently being translated into Spanish and Farsi.
UPDATED: October 20, 2022